Pelland Pipe Organ Company
Derry, New Hampshire USA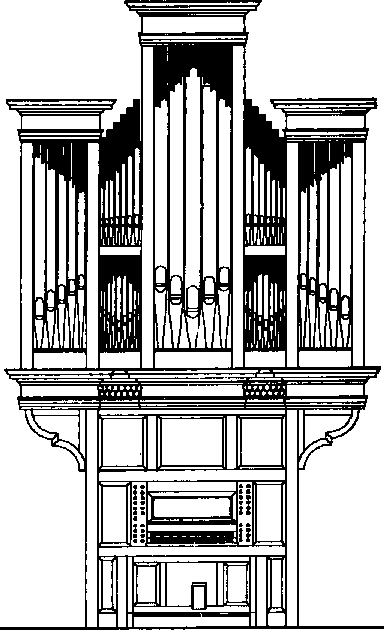 | | |
| --- | --- |
| | Check out the PIPE ORGAN NEWS page ! |
| | Nutfield Digital Keyboard Instruments |
Our Commitment is to the Preservation and Advancement of the Pipe Organ
To this end we employ a modern, Hi-Tech approach to organ rebuilding which includes MIDI and, in certain instances, augmentation with Digital Pipe Voices

Company Profile and Commentary
The business began on April 1, 1976 (April Fools Day in USA). Some deem this an appropriate day to start in the organ business! The constant focus of The Company has been, and always will be, to provide the client with an instrument which has, as its foundation, the sound of real, wind blown pipes. We are also committed to using whatever technology is available to provide the functions and features demanded by the Organist of today. This means that all of our organs are fully MIDI equipped and have multi-memory combinations as well as fully programmable consoles. You, the Organist, make your living with this equipment and have demanded these things and we provide them.
This approach has also diverted the attention of our clients from the glamour and instant gratification of electronic keyboard replacements. Our MIDI installations are the best and most complete. In certain circumstances we have augmented the pipes with Digital Sampled Pipe Voices. In these organs manual and pedal voices have been added to complete a chorus or to provide variety and richness in an otherwise lackluster instrument. Let it be clearly understood ( ISO take note!) that in each of these cases the pipe organ would have been removed in favor of an electronic had not these devices been employed. It is my firm belief that these additions will save more pipe organs from destruction in the next decade than the Organ Reform Movement ever did. While some of you may not agree with us at least we do not subscribe to the hypocrisy of saying " Oh, we did not install those digital voices. The client contracted for them separately." Many of the largest, and most respected American pipe organ builders use this excuse for added stops on their instruments. We challenge these builders to openly endorse such devices as one powerful weapon against the pipe organ destruction waged by the electronic manufacturers. It should be pointed out that several electronic manufacturers have openly solicited pipe organ rebuilding work and include their products in the job. Could this be because a more discriminating client is realizing the amazing difference between real pipes and an all electronic substitute? We think so.
End of editorial comment. Please give us your opinion on these issues.
Contact Information
Richard G. Pelland, proprietor
Telephone USA Toll Free

1-888-432-4132
1-603-432-4132

Postal address

10 Damren Road, Derry, NH 03038 USA

Electronic mail
You are visitor number
Last modified: September 02, 2003